Our school rated GOOD in Ofsted report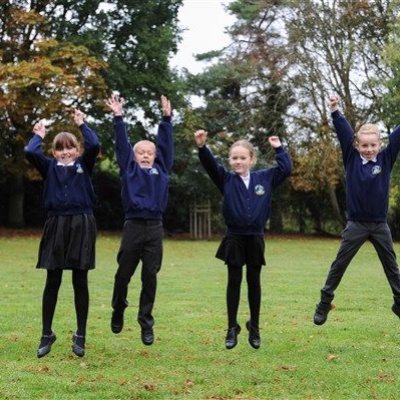 Our ambitious curriculum aimed at pupils with positive attitudes and leaders who provide a wide range of opportunities has seen our school awarded a Good status from Ofsted.
A newly-published report from the education inspection team highlights the 'attractive' and 'well-resourced' early years environment here, where the teaching of reading is a priority reinforced from the start.
The recent review sees us move on from a previous rating of Requires Improvement and the entire team is delighted with the report.
Everyone here works exceptionally hard to ensure we provide the very best education for all our pupils and the award of Good from Ofsted reflects the effort put in by the entire team.
"From their first day, children in reception class are learning letters and sounds. Teachers know when pupils need extra help to keep up, and provide it quickly. Leaders have invested considerable resources in developing pupils' reading," says the report.
Children also have a very positive attitude to learning and understand our clear routines while using the different areas of learning well, according to the inspectors.
"Leaders have planned the early years curriculum so that the pupils enter Year 1 with the skills and knowledge that they need," adds the report.
There was also a special mention of the enriching opportunities we have for our children and a recent visit to a West End show and a concert at London's O2 Arena were highlighted.
"These activities are carefully planned to link to the curriculum. This means that pupils can make connections between these activities and aspects of their learning," says the report.
We are a member of the West Norfolk Acadamies Trust which supports 11 infant, junior primary and secondary schools across the area.
Governors and trustees also received praise and the report says they understand their responsibilities and carry out their duties effectively, with a good knowledge of our school, which benefits from the wide range of skills and specialisms across the trust.
Trust chairman Roger Livesey said: "The West Norfolk Academies Trust is delighted at the good result after taking over the school when it was failing. The leaders, teaching staff and governors have worked tirelessly to bring about this result. The new curriculum is particularly noteworthy and parents, pupils, staff and governors can be proud to be a part of such a school. Congratulations to all."
The report added that our pupils have a good understanding of justice and they explained why they consider our behaviour system to be fair and were united in their view that it is fine for people to believe different things.
"Pupils know about democracy and explained how they use it to choose their school councillors," it says.