Special Event Lunches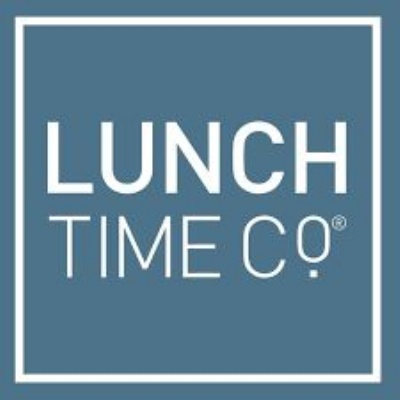 There are various special themed lunches coming up this term. Read below to find out more.
On Tuesday 25th February 2020 Lunchtime Company will be putting a special dessert on the menu to help us celebrate Pancake Day........ yummy Pancakes with chocolate sauce and fruit slices!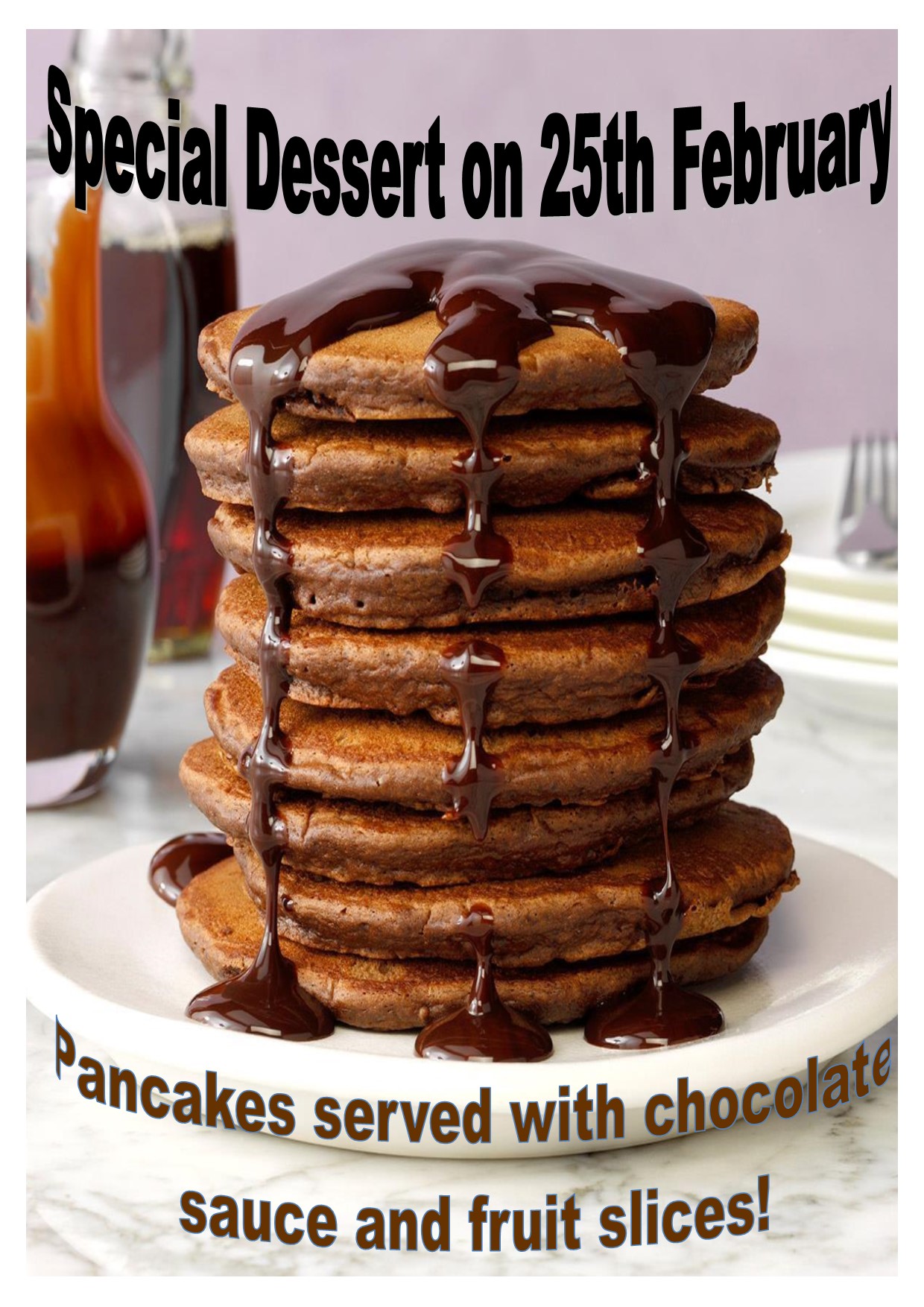 On the 5th March we will be taking part in World Book Day and the following book themed lunch option we be available.
To book a World Book Day lunch for your child please complete and submit the form by clicking here.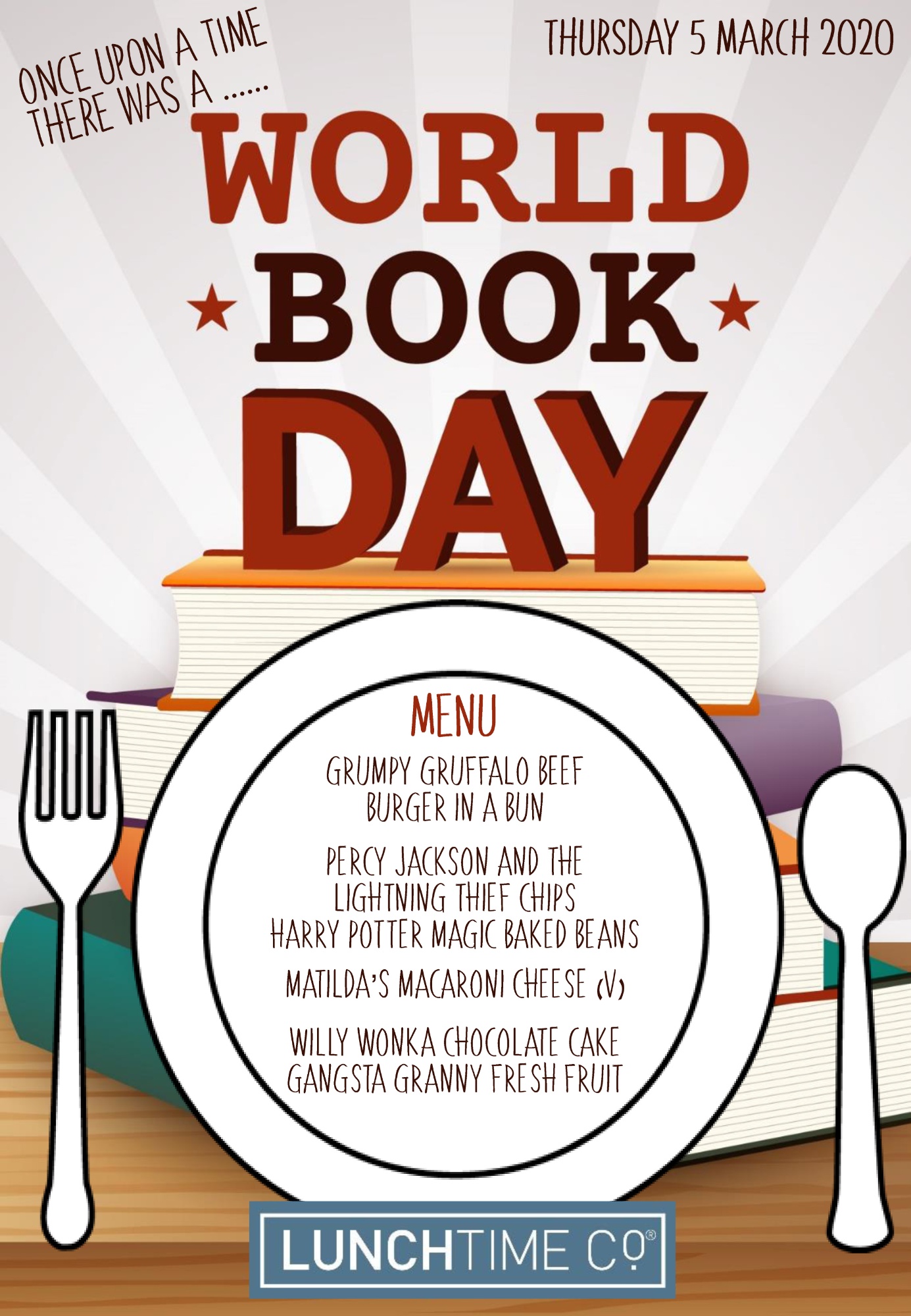 and finally.......
There will be an Easter Lunch on Thursday 2nd April to help us celebrate Easter and to prepare us for the school holidays.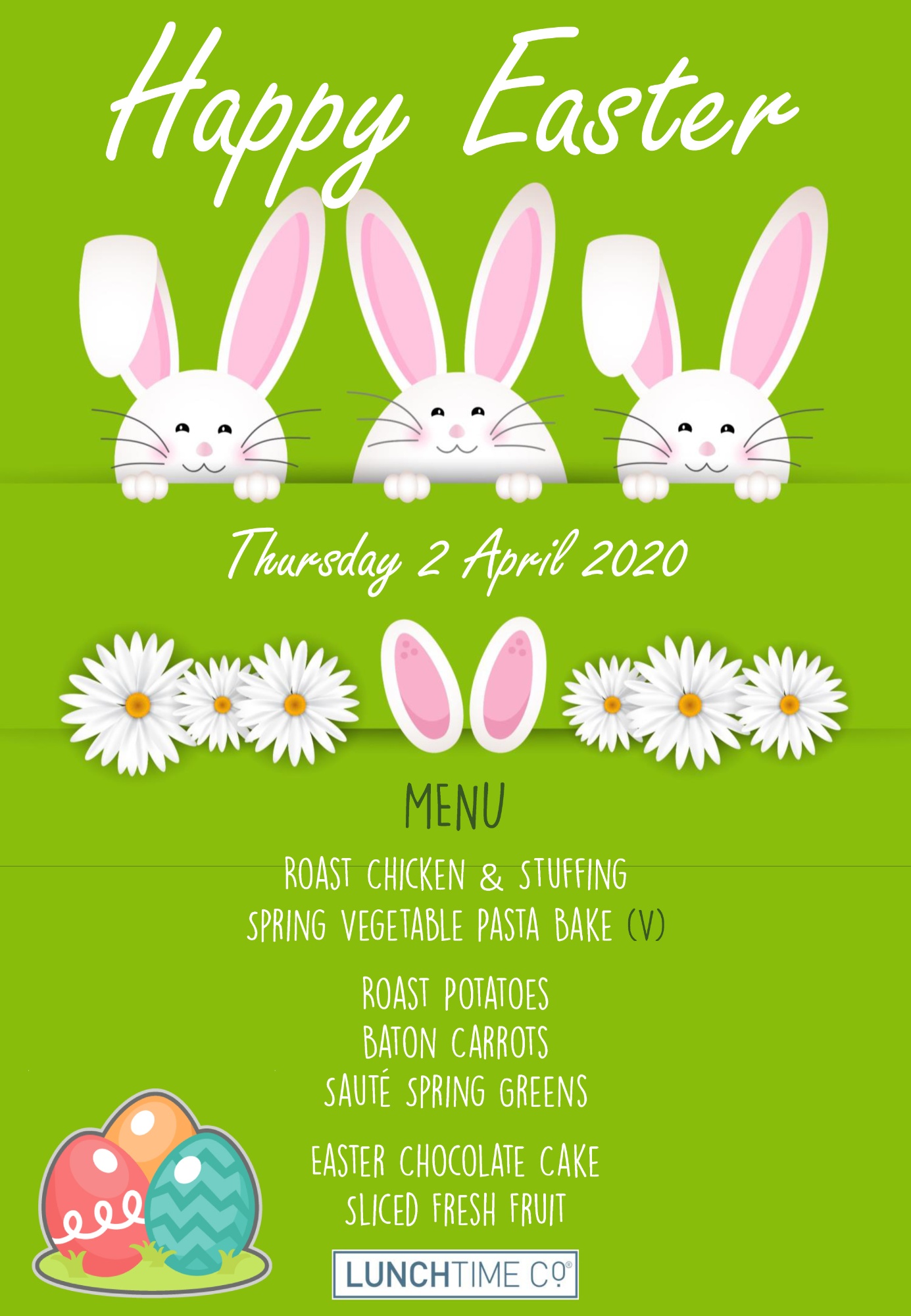 If you require any further information about any of the above please contact the school office.