Number Day adds up to great fun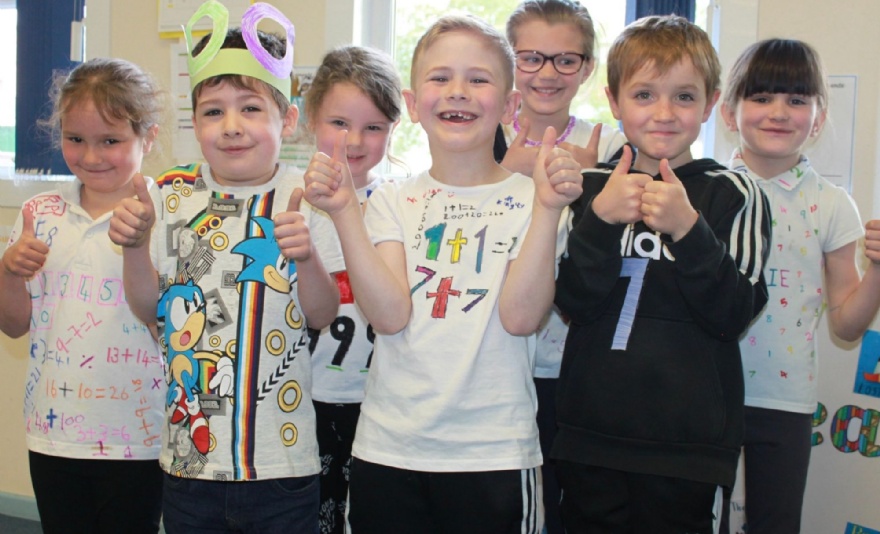 Our pupils enjoyed a 'mathstastic' series of activities as part of the NSPCC's Number Day.
The nationwide event encourages schools to raise money for the children's charity while also celebrating the importance of maths and numeracy skills.

Students dressed up in number-themed costumes to take part in a range of maths-related lessons, which took inspiration from famous gameshows including Blockbuster and Who Wants to Be a Mathionnaire?

Assistant Head Nicki Maddison said: "We tasked the children to come to school wearing an item of clothing with a number on it or to dress as a number, and they really embraced NSPCC Number Day with some fantastic costumes."

She added: "This was a really fantastic event as it encouraged the children to improve their maths skills while also raising money for a really important cause."
Meanwhile over at our fellow West Norfolk Academies Trust school, Clenchwarton Primary, pupils started the day with a special assembly outlining the work of the NSPCC.
All classes then took part in a 'Buddy Challenge', working together solving maths clues to unravel a puzzle which was a picture of the charity's mascot. They raised a total of £139.50 from the event.

The NSPCC (National Society for the Prevention of Cruelty to Children) is a leading children's charity that works to protect children from abuse and help those affected to recover.

The funds raised from Number Day will support vital NSPCC services such as 'Speak Out. Stay Safe', which visits primary schools across the UK to teach students all about the dangers of abuse and what they can do to help.
Karen Walker, Schools Manager from the NSPCC said: "It was a great day of
learning and play. By getting children involved in our numbers-based activities, schools will also help us be there for children when they need us most."