Year 5 Presented with Dictionaries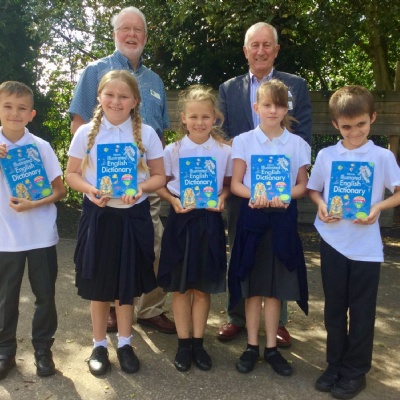 Year 5 were lucky enough to be presented this week with dictionaries from the Trinity Rotary Club of Kings Lynn.
The Rotary Club stated this initiativea few years ago for all year 5 children in Kings Lynn in an attempt to ensure that all children will have a dictionary for life.
The dictionaries are heavily subsidised by the Rotary Club with the school paying a very small fee per copy.
The children get to keep the dictionaries and we hope they will be of great use to the
them in the future!