Eleanor Turner Harpist Visit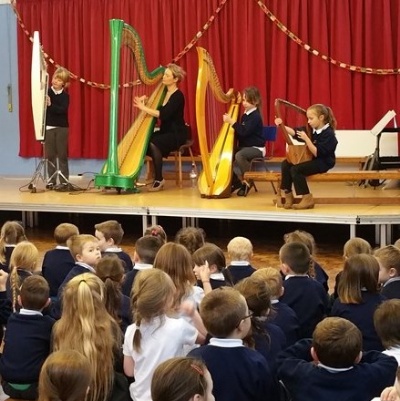 On Thursday 3rd December pupils had the pleasure of meeting, and listening to harpist Eleanor Turner. Pupils were able to take to the stage and play other harps along side Eleanor.
Our very own harpist Olivia got the opportunity to duet with Eleanor and produced a lovely piece of music.
Other pupils were shown how to create their own sounds by using different parts of the strings on an electric harp, putting together their own composition with backing music.
Finally, in Christmas spirit students and staff clapped and sang along to Jingle Bells.
All the children and staff enjoyed listening to Eleanor who inspired us all."