Sandi the Starfish Returns to our local beaches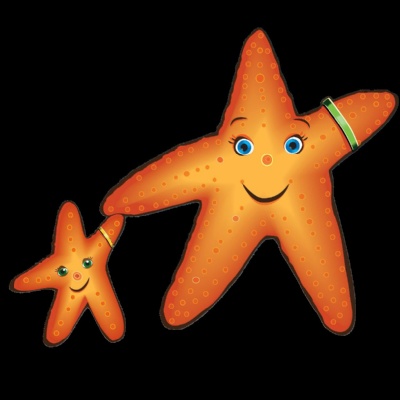 A five armed friend is returning to Norfolk beaches lending an extra hand to families to help keep their children safe this summer.
Sandi the Starfish was launched in 2014 - with a seafront flag for families to use as a meeting point if they are separated and special Sandi the Starfish wristbands with space to write a parent's mobile number.
Sergeant Tom Stead explained that losing a child even momentarily can be a terrifying experience for the whole family.
"We see lots of families who come to Cromer and Sheringham to enjoy the beaches during the summer holidays, and occasionally a child can wander off or become disorientated as they are playing. Although the vast majority of missing children are found very quickly it is still a traumatic experience for all the family.
"The idea of having a flag with a recognisable character as a meeting point for families if one of them gets lost came from PCSO Sandi Greenacre, who was a member of the Hunstanton team before she sadly died in 2013. Sandi saw how distressing losing a child can be – both for the parents and the child. She was keen to develop ways to help families reunite and advice for parents on what to do if they lose their little one.
"We decided that this would be a great way for her legacy to live on and that's how Sandi the Starfish was born." SGT Stead added.
When visiting the Norfolk coast this summer, keep an eye out for Sandi in Hunstanton, Wells, Sheringham, Cromer, Great Yarmouth and Gorleston. Wristbands are available from a variety of locations within each seaside resort.
Helpful tips for families planning a trip to the beach include:
Designate a meeting spot and make sure the whole family know to go there to wait there if you are separated.
A Sandi the Starfish flag is located on the sea front and is designed to be seen by children from a distance. Show your child the picture of Sandi so they know what to look for.
Tell your child that if they get separated from you, they should go to the flag where they can wait for you or ideally approach someone in uniform, and tell them they are lost.
Use a Sandi the Starfish wristband Write your phone number on the inside of the wristband so you can be contacted if your child is found.
Keep an up-to-date photo of them on your phone to show to officers so they know who they are looking for. Ideally take on a phone or a digital camera when you arrive at the beach to show exactly what they are wearing. It's vital to remember what they are wearing! Bright, eye catching clothing is ideal.