Fire Safety Visit
On Tuesday 30th October 2018 we had a visit from our local Fire Service
The Fire Service gave the children in Year 1 and 2 some Fire Safety information.
They helped the children so they will be able to make a fire plan at home with their parents which will tell them what to do if they have a fire at home and how they should escape.
They spoke to the children about testing their smoke alarms and when some children said they did not have smoke alarms said that they would come to fit alarms in homes for free!
Mrs. Grimmer, Jacob and Kobi had the opportunity to get dressed up. I think Mrs. Grimmer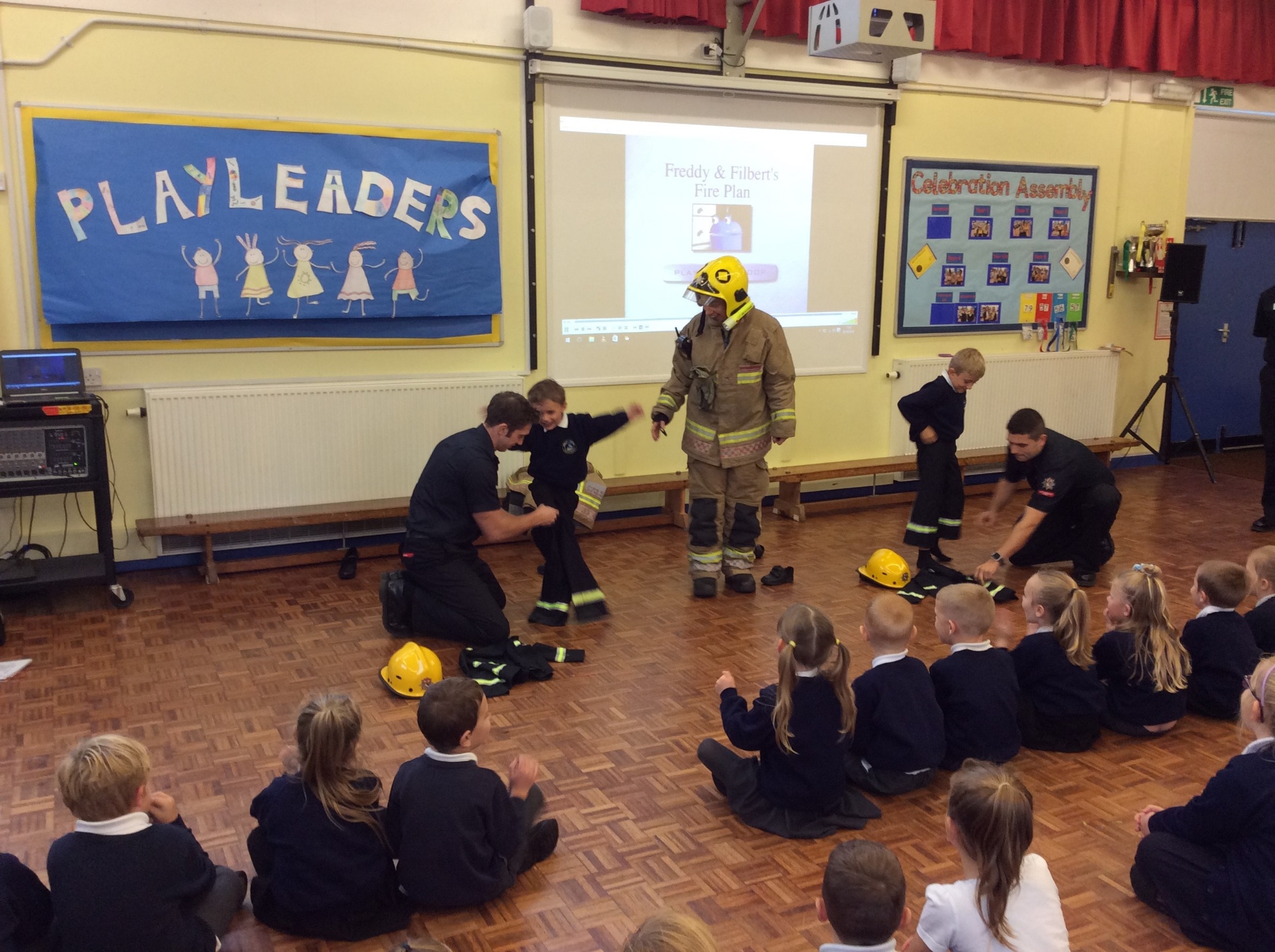 enjoyed this part of the afternoon far too much!
Thank you so much to these gentlemen for their visit!